12 Sep

SUBOTINA IN OLD FASHIONED WAY

Hot Cookies on Subotina in Old Fashioned Way fair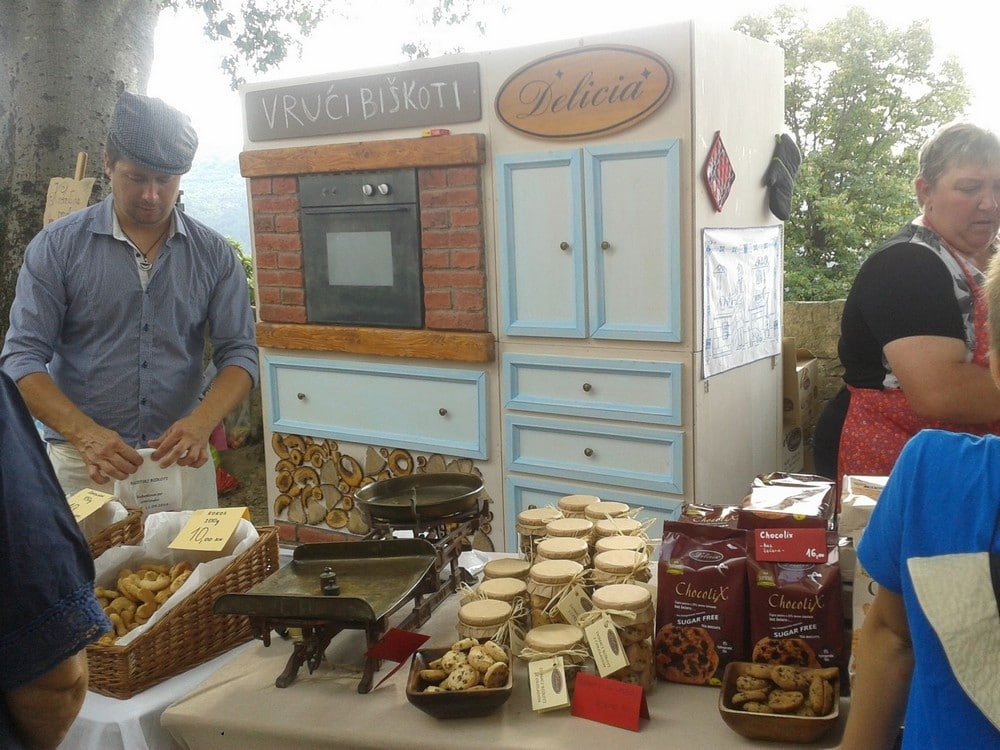 The most wisited fair in Istria is definitely the one in Buzet. Subotina in Old Fashioned Way, when the Old Town of Buzet goes back in the history for a day. By walking the streets you, on the every corner you can find old-fashioned crafts, ladies and gentlemen in traditional dresses, traditional food,… To take care of the sweets was, of course, our job. So, we provided a fantastic experience for visitors' mouths and noses by baking hot cookies in the old town. The smell of fresh, just baked cookies was spreading through the streets, while the great taste was confirmed by smiles and joy of all visitors, from children to the more adult people who have tried hot chocolate chip cookies.